I set out the other day to create a safe 6D, 5R map of Virginia, and found that in fact it's quite easy to do better.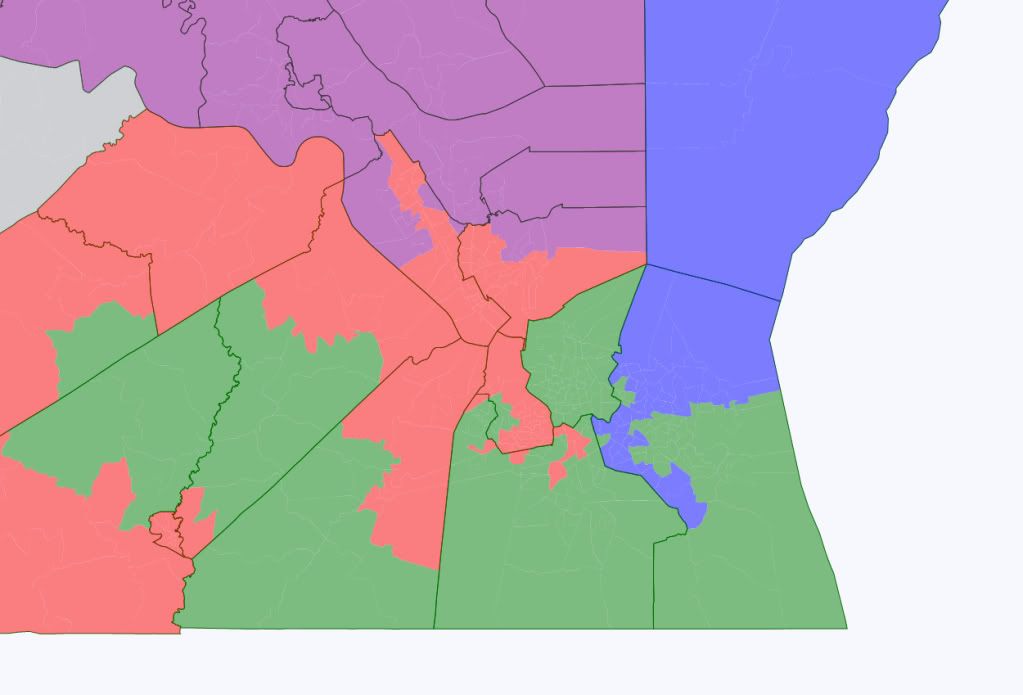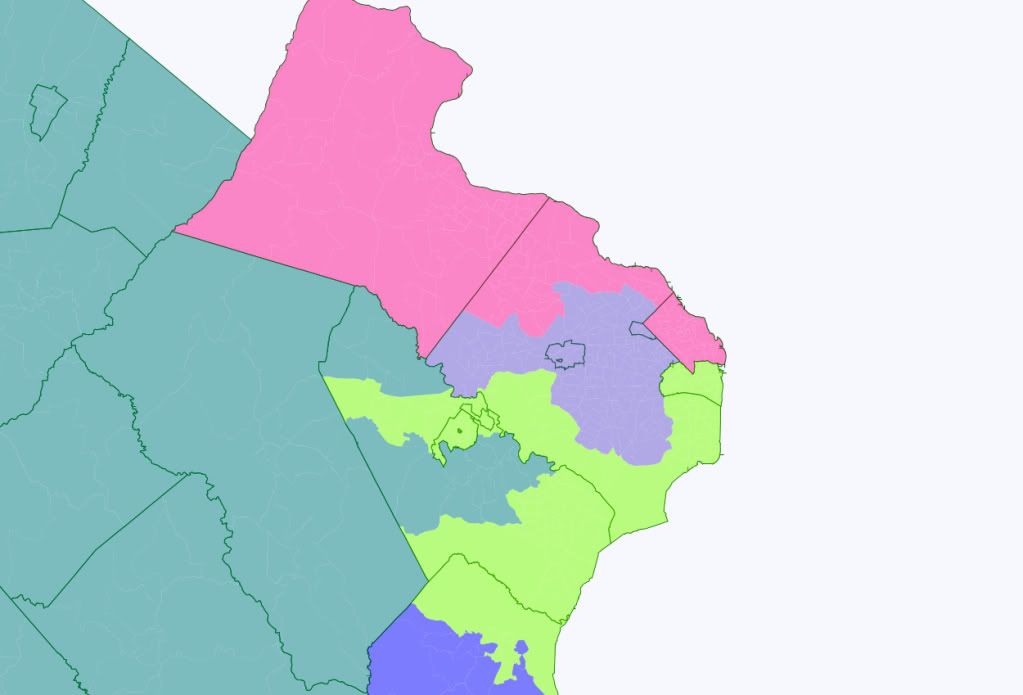 Going through the districts in order of partisan lean.
Solid D
VA-4:

Red district in Southside, Hampton Roads

52% Black, 39% White

67.8% Obama, 63% Democrat
VA-11:

Greenish district in NOVA

48% White, 20% Black, 21% Latino

63% Obama, 57% Democrat
VA-3:

Purple district based in Richmond

53% White, 35% Black

62.2% Obama, 58.5% Democrat
VA-8:

Purple district in Fairfax county

54% White, 19% Asian, 17% Latino, 8% Black

59.9% Obama, 56.2% Democrat
Likely D
VA-10:

Pink district in Loudoun, Fairfax, and Arlington

57.1% Obama, 57.3% Democrat
Lean D
VA-2:

Green district in Hampton Roads

56.2% Obama, 53% Democrat
VA-5:

Yellow district in West

53.6% Obama, 53.7% Democrat



Solid R:
VA-1:

Blue diestrict in Eastern Virgina

55.8% McCain, 58% Republican
VA-7:

Grey district in Southside/Richmond suburbs

60.2% McCain, 62.1% Republican
VA-6:

Turquoise district based in Shenandoah valley

58.9% McCain, 62.2% Republican
VA-9:

Light blue district in Southwestern Virginia

64.5% McCain, 61.8% Republican.
Admittedly, although favored, Democrats could lose VA-5, VA-2, and VA-10 in the right election, giving them only four absolutely solid seats. That said, historically Republicans have been very unlikely to hold onto southern seats with any sort of Democratic lean.
Thoughts?