With all the talk by Virginia Gov Bob McDonnell about fair redistricting, I thought it would be interesting to make a map that is actually fair. However, instead of just doing a congressional map, I did a State House and State Senate map as well. Do to the fact that it is 150 districts, I will not be giving information on each like i usually do. Instead, i just did a count and classified each district. Any district with less than 45% Obama is Safe R, 45-49.9 is Likely R, 50-53.9 is Lean R, 54-56 is Toss-Up, 56.1-59.9 is Lean D, 60-64.9 is Likely D, 65 and up is Safe D.
First up, the plan for the Congressional seats.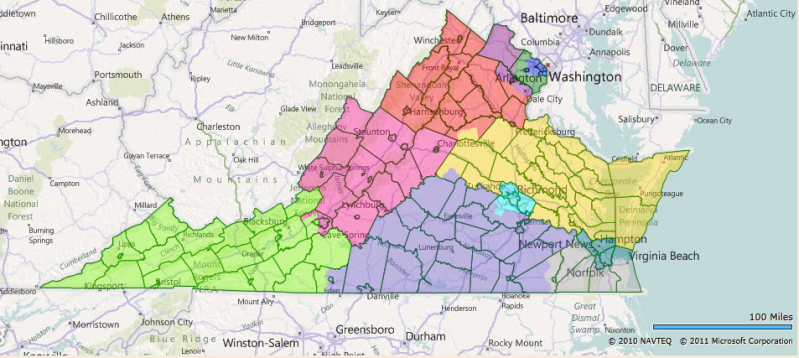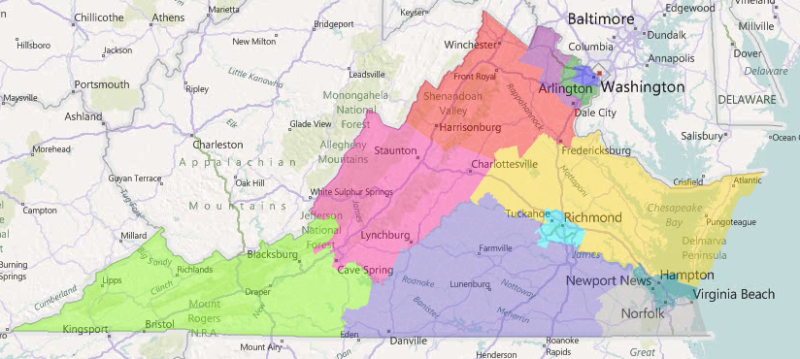 3 Safe R, 3 Likely R, 1 Toss Up, 2 Lean D, 2 Safe D.

That would be 3 Probably R, 2 Probably D, and 3 Competitive seats.
State Senate Plan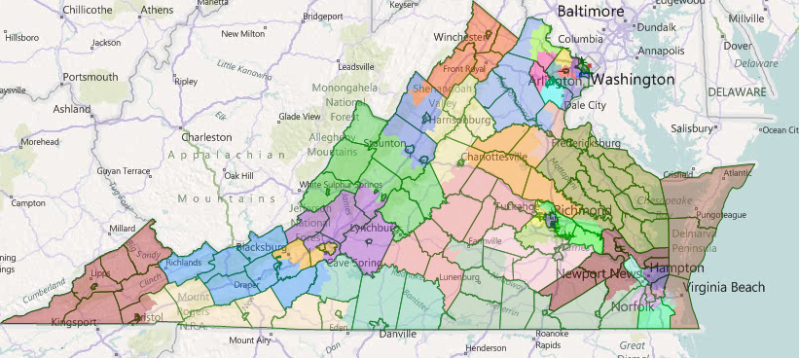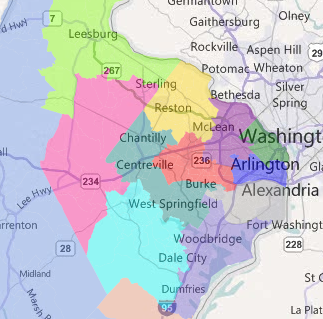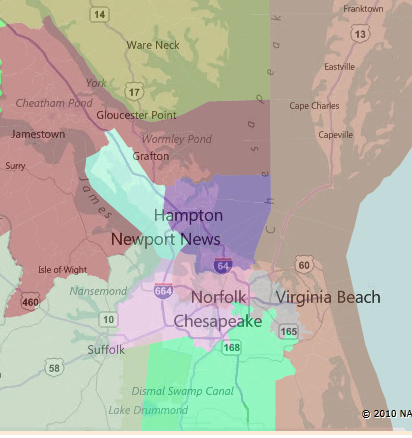 15 Safe R, 3 Likely R, 5 Lean R, 4 Toss-Ups, 2 Lean D, 7 Likely D, 4 Safe D.

That would be 18 Probably Republican, 11 Probably Democrat, and 11 Competitive.
State House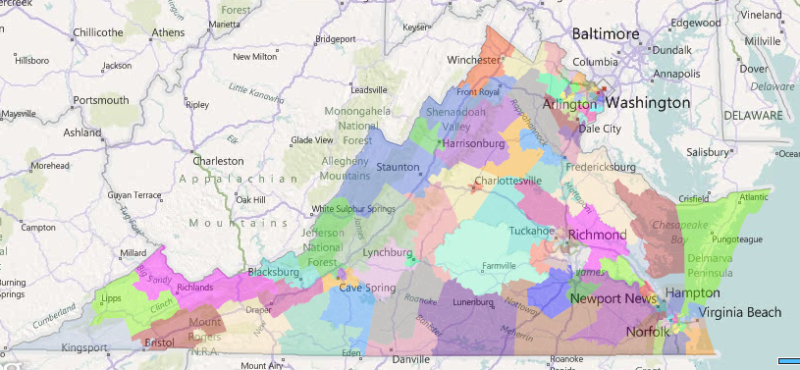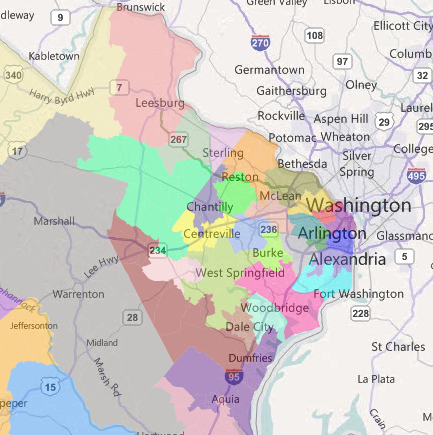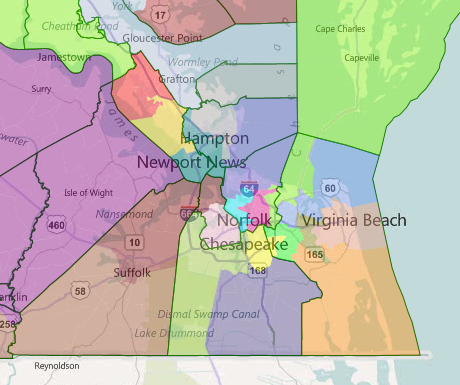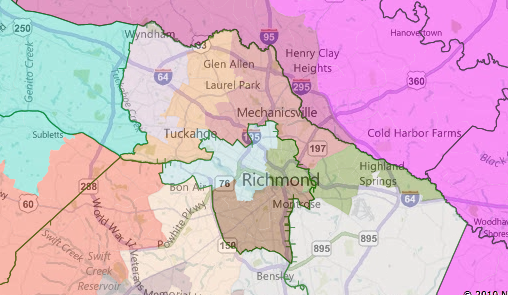 31 Safe R, 16 Likely R, 8 Lean R, 9 Toss-Ups, 10 Lean D, 12 Likely D, 14 Safe D.

47 Probably Republican, 26 Probably D, 27 Competitive.
My initial reaction was one of surprise, as I thought the seat count would be more even. But as I thought about it, Virginia was closer than the nation as a whole, so if we use the nation as a whole as the way to determine how safe a district is, we of course get this result. If you assume 08 is closer to the truth, dems would win almost all of the "competitive" districts. If we assume it is more like 2010, than those would go to republicans. If you want more info on any districts or VRA or any of that good stuff, lemme know.