My mapmaking has been slowed down lately, but I wanted to share a configuration I have been working on now that DRA has full 2010 census data.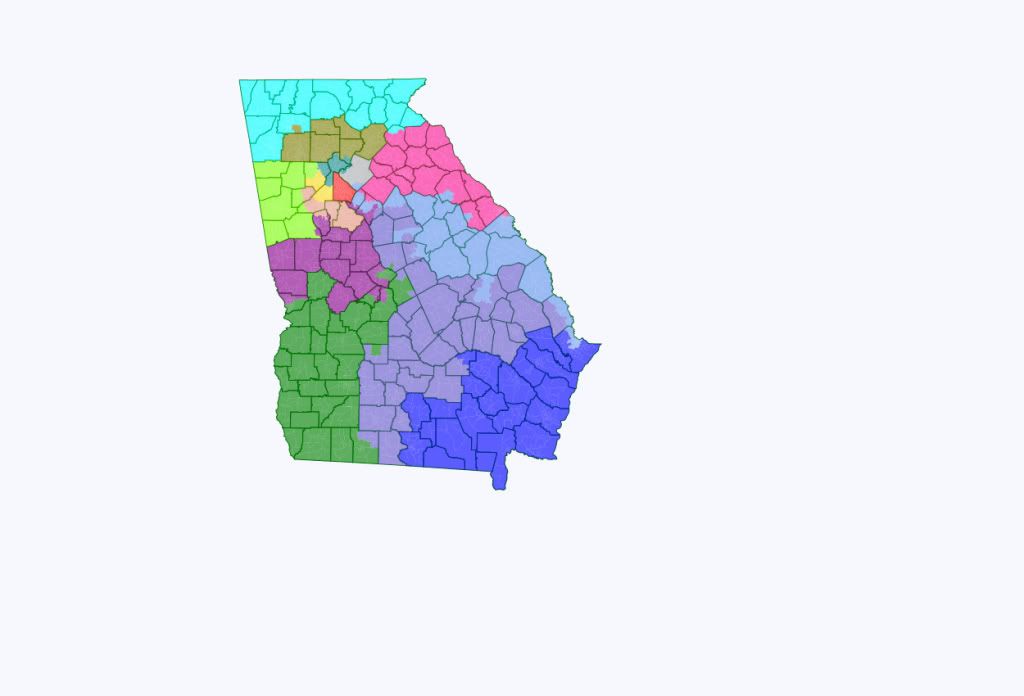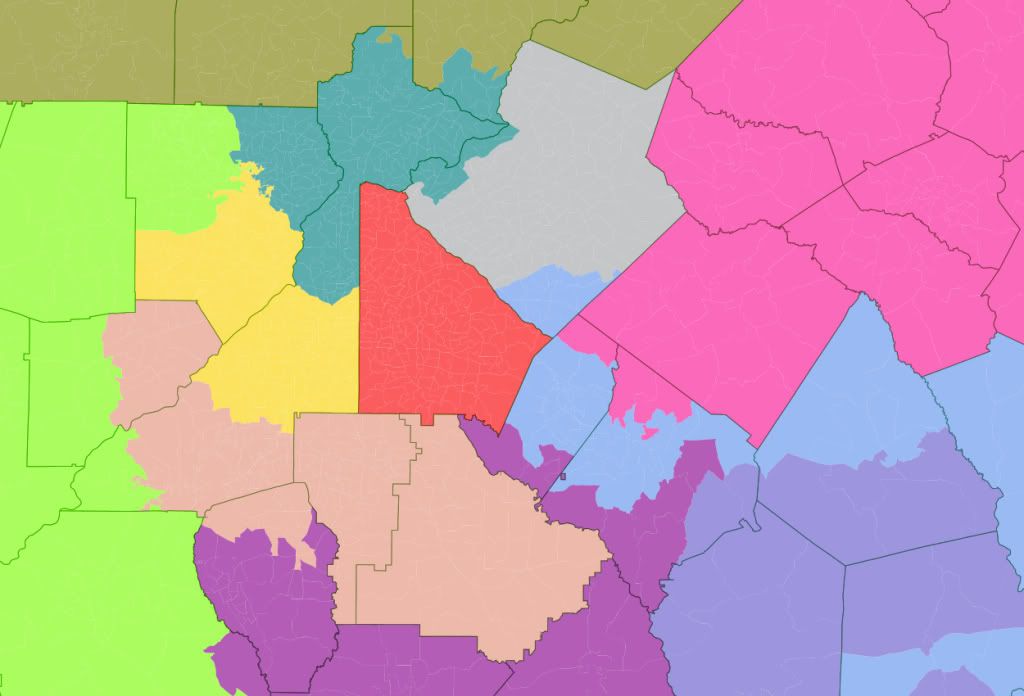 Essentially, this map makes all five current Democratic seats into seats with a majority African-American VAP. Numbers below are VAP figures, not total population
GA-2 – 42.7% White, 51.1% Black, 4% Hispanic, 0.9% Asian

GA-4 – 32.5% White, 51.5% Black, 8.9% Hispanic, 5.1% Asian

GA-5 – 32.7% White, 52.3 Black, 9.8% Hispanic, 3.3% Asian

GA-12 – 42% White, 50.3% Black, 4.7% Hispanic, 1.5% Asian

GA-13 – 32.7% White, 54.4% Black, 7.9% Hispanic, 3.4% Asian
Making GA-12 have a majority black VAP was by far the hardest goal. Essentially I swapped out current white, rural districts, and instead added largely black portions of Newton, Rockdale, and southwest Gwinnett.
In addition, it should be noted that GA-7 under this configuration (Gwinnett minus the plurality-black parts of the southwest, and a few overwhelmingly white precincts in the north) is only 43.9% white, with a 47.6% white VAP. Despite the high number of minorities in the county it's currently heavily Republican (probably because of a high immigrant population), but in districts like this it's only a matter of time before they swing. I could have easily drawn a district which was less than 40% white by dipping into Latino-heavy parts of DeKalb and shuffling other districts around, but I liked having such a compact GA-4.
Note: I didn't put much thought into the Republican seats, aside from keeping them in roughly the same places where possible (although that was obviously more difficult in metro Atlanta with the new GA-14.
Regardless, any thoughts?